---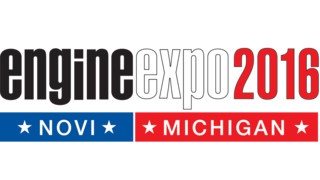 Ambrell, a leading manufacturer of induction heating solutions, will return to Engine Expo. The show runs October 25-27 at the Suburban Collection Showplace in Novi, MI USA. The event is co-located with the Automotive Testing Expo. At the event, we'll have an EASYHEAT induction heating system on-hand for demonstrations and an applications engineer from THE LAB available for questions and applications discussion.

Induction heating is a popular heating method for a number of automotive applications including preheating cylinder liners prior to insertion into aluminum engine blocks, gear hardening, shrink fitting camshaft gears, brazing various tubes to fittings, curing filter end caps to filters, curing coatings on brake rotors, preheating parts such as transaxles for welding and more. Induction is beneficial because it's a precise, rapid, non-contact method of heating.
Free applications testing from our industry-leading applications lab is always available, and you're welcome to bring any parts or drawings to Ambrell booth E195 to discuss with an applications engineer. Testing would then take place at THE LAB, which you'd be welcome to visit, and you'd receive a process and system recommendation based on your specifications. While you're at the booth, ask for a free Ambrell "stress" football.
Can't make the show? Visit our automotive page which is rich with application notes from past automotive applications analyzed by THE LAB. If you need tickets, visit the Engine Expo website to register for complimentary admission. We'll see you at the show.