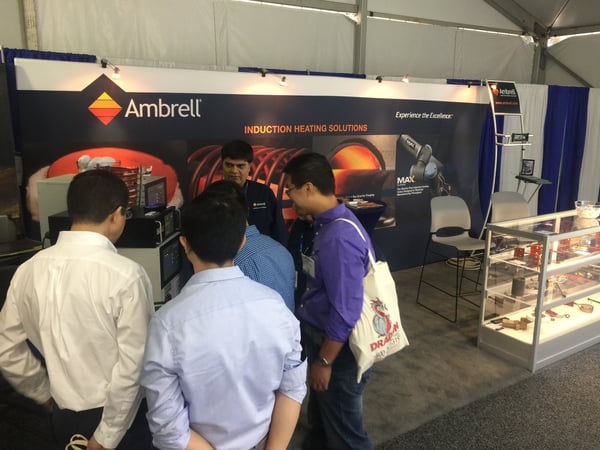 Ambrell Corporation, an inTEST Company and a leading manufacturer of induction heating solutions, will exhibit at three different industry events during the month of May. The first event is the Offshore Technology Conference (OTC), which will be held at NRG Park in Houston, Texas, from May 6th to 9th. The next event is EASTEC 2019 at the Eastern States Exhibition in West Springfield, Massachusetts, from May 14th to 16th. To finish off the month, Ambrell will have an exhibit at CWIEME Berlin. This event will be at the Messe Berlin Exhibition Grounds in Berlin, Germany, from May 21st to 23rd.


OTC is the industry's largest equipment exhibition for energy professionals. Attendees can meet with Ambrell engineers at Booth #6228 and discuss heating applications related to the energy industry. EASTEC 2019 is the leading Northeast manufacturing trade show. Attendees there can learn about advanced manufacturing technologies including the latest induction heating solutions from Ambrell, which will be located at Booth #2008. The last event in May for Ambrell is CWIEME Berlin. It is the world's largest event dedicated to coil winding, electric motors, transformers and generators. Ambrell will be at Stand #22E51 where Ambrell engineers will be on-hand to discuss induction solutions specific to these applications.


"We're excited to participate in each of the three events," said Dr. Girish Dahake, Sr. VP of Global Applications. "It's a great opportunity to connect with existing and prospective customers and for us to provide a live demo of heating a variety of metal parts." Dr. Dahake continued, "I encourage attendees to bring their parts to our exhibit and discuss their particular heating requirements with our application engineers from THE LAB at Ambrell."


To learn more about Ambrell visit www.ambrell.com or call +1 585 889 9000.