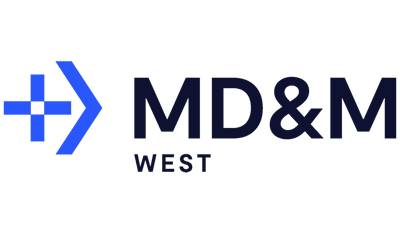 Ambrell will be exhibiting at MD&M West in Anaheim next week. The event will be held on August 10-12 at the Anaheim Convention Center and we'll be located in booth 1447. In the booth we'll have an EASYHEAT on display and Dr. Dahake from THE LAB at Ambrell will be available to discuss customer applications.
Ambrell has extensive experience with a number of medical and general manufacturing applications including annealing steel tubes, catheter tipping, brazing small parts, soldering surgical tools, curing power coating, hardening surgical instruments, heating catheter tipping dies and more. Systems are made at Ambrell's Rochester, NY manufacturing facility and more than 17,000 systems have been sold into over 50 countries.


MD&M West brings together medtech engineers, business leaders, disruptive companies, and innovative thinkers to create powerful solutions and life-changing medical devices. The event is co-located with WESTPACK, ATX West, D&M West and PLASTEC West and will have 1,400 exhibitors and 13,000 attendees. Free expo passes are available if you register ahead of the show.
To learn more about how Ambrell helps medical device manufacturers enhance their heating processes, visit our website or call +1 585 889 9000.