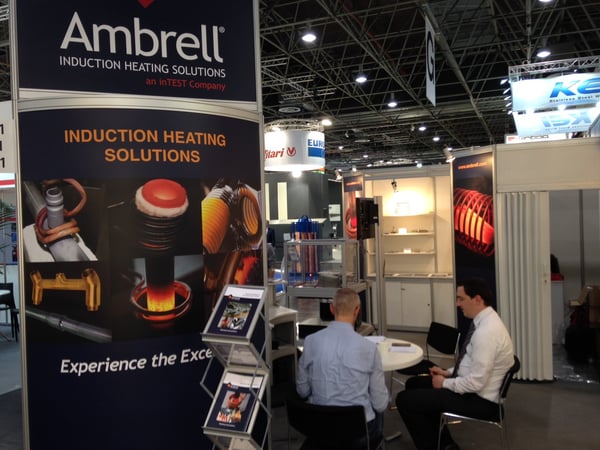 Ambrell Induction Heating Solutions will exhibit at THERMPROCESS in Düsseldorf, Germany. The trade fair and symposium will take place 25 to 29 June and we'll be in stand 9E44. This is the 11th International Trade Fair and Symposium for Thermo Process Technology, with most visitors coming from Europe (57%) and Asia (26%). Heating technology, environmental and resource preservation, and energy efficiency will be popular topics at the symposium.


At the stand, our induction heating solutions will be on display, including a working EASYHEATTM induction heating system. We manufacture a wide range of high and low frequency induction heating systems, ranging from 1 kW to 500 kW. An application engineer from THE LAB at Ambrell will be available to discuss attendee heating applications. Visitors are encouraged to bring their parts and/or drawings.
Induction heating offers several benefits to manufacturers including speed, precision and repeatability which can result in faster throughput and a more consistent, higher quality product. Efficiency and flameless heating are also significant benefits. Induction can be used for a wide array of applications including brazing, soldering, annealing, metal-to-plastic insertion, heat treating, carbide heating, material testing, shrink fitting and more in industries such as automotive, aerospace, oil/gas, medical manufacturing, and research.

To learn more about Ambrell, visit our website or call +31 880 150 100. Visit THERMPROCESS to register for this trade fair and symposium.