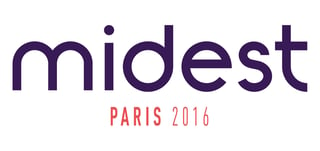 Ambrell, a leading manufacturer of induction heating solutions, will exhibit at MIDEST. The event will take place 6-9 December at the Paris Nord Villepinte Exhibition Centre in Paris, France and our representatives will be on-hand in booth M137. At the booth, attendees will be able to learn more about the benefits of induction heating and take home free Ambrell footballs.


MIDEST draws over 35,000 attendees from more than 70 countries. There are several targeted industries including metal processing, industrial fastenings, heat treating, plastics, additive manufacturing and more. Along with drawing many visitors from France, the show sees a significant number attendees from Belgium, Spain, Italy, Tunisia and Germany.
At booth M137, visitors will be able to see induction heating demonstrations and learn more about Ambrell's full line of induction heating solutions. Systems range from 1 kW to 500 kW over a broad frequency range. Ambrell's renowned applications laboratory, also known as THE LAB, offers full induction heating trials, proves viability and determines the optimal system for each client's process.
Attendees are encouraged to bring drawings with them to MIDEST and the Ambrell team will be ready to discuss their applications. The booth will be staffed by employees from Ambrell Europe and more specifically Ambrell's operations in France. They'll be happy to discuss how you can take advantage of testing services from THE LAB so you can get even more insight on your heating application.
To learn more about Ambrell visit www.ambrell.com or call +33 970 330 335.