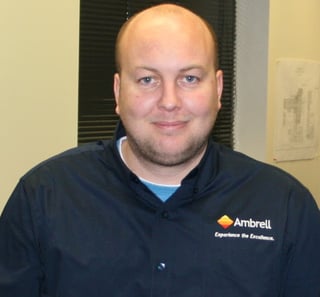 Lee Stratford joined Cheltenham Induction Heating -- now known as Ambrell, LTD. -- in 2001 as an applications engineer. He started after finishing his higher nation apprenticeship with an aerospace company. Lee was grateful to be trained by industry-acknowledged experts such as Mike Leonard who was a pioneer of the technology for over 40 years.

Working with induction for the past fifteen years has given Lee a wealth of experience and expertise with a wide array of induction applications. He has worked with many "typical" applications such as brazing, forging, annealing, bonding and curing in numerous industries including automotive and aerospace. Additionally, he has developed new solutions in areas like oil and gas, food, wire and cable annealing, and nanoparticle heating in the medical industry
Impressively, Lee has a patent within the field of bullet annealing which is being leveraged by the Ministry of Defence in the United Kingdom and by many ammunition manufacturers globally. One of Lee's hobbies is shooting and much of the work for the patent occurred while he was working on his engineering degree.
Today, Lee is an applications consultant for Ambrell. The role enables him to work closely with the sales team and customers -- both in THE LAB and on-site -- to improve customer productivity through the development of new induction heating processes. He's excited about the latest investments in THE LAB at Ambrell and he looks forward to helping even more clients enhance their processes.