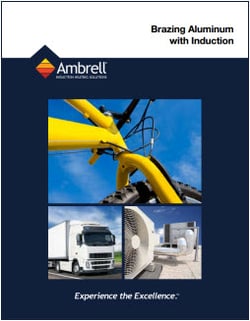 Whether you're concerned with throughput, part quality or manufacturing efficiency, induction brazing is the ideal method for your process.
Our 4-page brochure "Aluminum Brazing with Induction" can help you gain the benefits induction has to offer to your aluminum brazing process.
Fill out this brief form; we will then email you a link to the brochure.