Materials Testing with Induction Heating
In materials testing, the relationship between the structure and the properties of materials are studied. This research often assesses important factors such as quality, safety and reliability and it is often used to produce new and better materials. Common applications and industries for materials testing includes microelectronics, mining, automotive, aerospace, nanotechnology, failure analysis, forensic engineering and more. Biomaterials, nanomaterials, polymers, thin films and ceramics are often areas of interest in this field.
Induction heating provides reliable, repeatable, precise, non-contact and energy-efficient heat in a minimal amount of time and is often the perfect fit for materials testing. Ambrell offers complimentary applications testing at its state-of-the-art applications laboratory. Contact us today to discuss your materials testing application!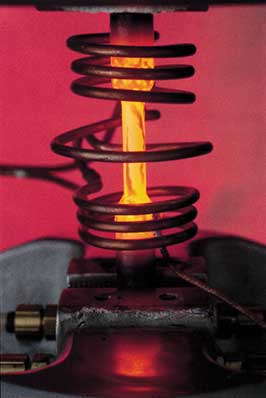 About Induction Heating
Induction heating is a fast, efficient, precise and repeatable non-contact method for heating metals or other electrically-conductive materials. The material may be a metal such as brass, aluminum, copper or steel or it can be a semiconductor such as silicon carbide, carbon or graphite. To heat non-conductive materials such as plastics or glass, induction is used to heat an electrically-conductive susceptor, typically graphite, which then transfers the heat to the non-conducting material.
Read our 4-page brochure; learn more about how the science of induction technology can solve your precision heating problems.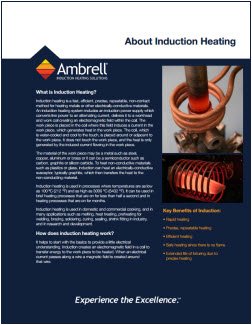 Four Ways To Contact Ambrell for Support
AMBRELL CORPORATION
1655 Lyell Avenue
Rochester, NY 14606
United States


Directions
F: +1 585 889 4030
AMBRELL B.V.
Holtersweg 1
7556 BS Hengelo
The Netherlands


Directions
AMBRELL Ltd.
Unit 6, Space Business Centre
Tewkesbury Road
Cheltenham, GLOS, GL51 9FL
United Kingdom

Directions
F: +31 546 788 154