His Knowledge is Your Power
Dr. Girish Dahake
Sr. Vice President, Global Applications
◆ One of the world's foremost induction heating experts
◆ Over 25 years of experience at Ambrell
◆ Developed heating solutions for thousands of applications
◆ Keynote speaker at industry events
◆ Executive Director of THE LAB at Ambrell
◆ Holds multiple industry-related patents
◆ Ph.D. in mechanical and aerospace engineering
◆ Manages Ambrell's free parts-testing service
◆ Leads specification team for Industry 4.0 projects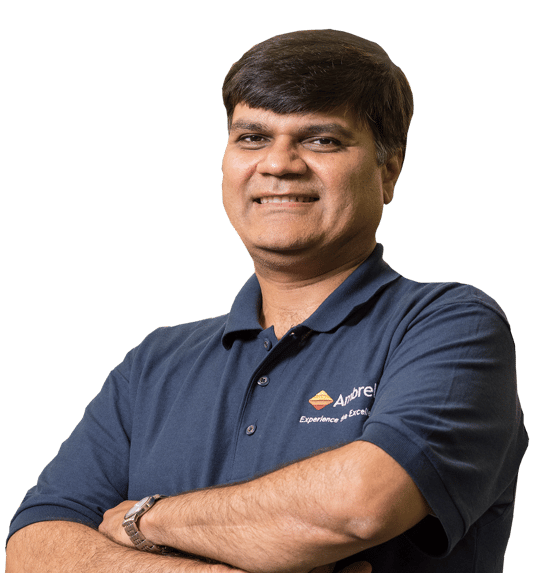 His Knowledge is Your Power
Dr. Girish Dahake
Sr. Vice President, Global Applications
◆ One of the world's foremost induction heating experts
◆ Over 25 years of experience at Ambrell
◆ Developed heating solutions for thousands of applications
◆ Keynote speaker at industry events
◆ Executive Director of THE LAB at Ambrell
◆ Holds multiple industry-related patents
◆ Ph.D. in mechanical and aerospace engineering
◆ Manages Ambrell's free parts-testing service
◆ Leads specification team for Industry 4.0 projects
Register for a
FREE

Remote Consultation with Dr. Dahake

For a limited time, Dr. Dahake is offering to consult with you about your heating process. Take advantage of his 25 years of experience in the industry to learn how you can:
improve your current process heating
improve your efficiencies with induction heating
reduce the waste in your process

integrate Ambrell systems into your Industry 4.0 factory
Please provide your registration information on the form shown here and Dr. Dahake will contact you to coordinate a date and time for your FREE remote consultation.
Four Ways To Contact Ambrell for Support
AMBRELL CORPORATION
1655 Lyell Avenue
Rochester, NY 14606
United States


Directions
F: +1 585 889 4030
AMBRELL B.V.
Holtersweg 1
7556 BS Hengelo
The Netherlands


Directions
AMBRELL Ltd.
Unit 6, Space Business Centre
Tewkesbury Road
Cheltenham, GLOS, GL51 9FL
United Kingdom

Directions
F: +31 546 788 154