Induction Heating Guides
Articles about on the Use of Induction Heating
We have assembled selections from our library of articles and white papers for your review. Share a small amount of your business contact information to gain access - on the next page - to the important insights contained within these valuable technical articles.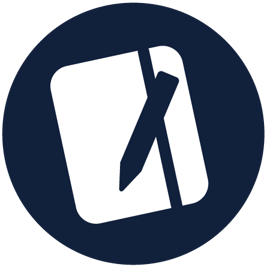 Essential Considerations for Quality Braze Joints
Metal joining with brazing is a commonly used technique in the manufacturing industry. Not only does this process produce parts that are stronger than the parent material, it also simplifies the manufacturing process. A number of complex parts can be made easily and repeatedly by combining more simply designed parts.
Read our 12-page brochure; learn more about how the optimum braze joint can solve your precision heating problems.
Heat Staking Metal Inserts by Induction
Injection-molded plastic parts are used increasingly in a variety of industries including automotive, office furniture, cutlery, gardening equipment and more, because of their strength and lighter weight when compared to metal.
Learn about the advantages of induction for heat staking, also known as metal-to-plastic insertion, of your plastic parts in Dr. Dahake's white paper article from Industrial Heating magazine.
Heat staking is a familiar application for the experts at Ambrell. Take advantage of our complimentary testing service and let us help you solve your heat staking problems by contacting our Applications Lab today.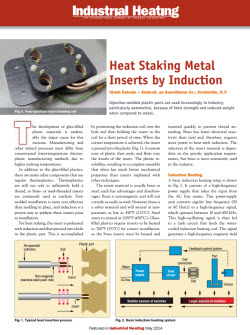 Heat Staking: Inserting Metal Into Plastic
by Girish Dahake, PhD., V.P. Global Applications, Ambrell
One of the most common uses for induction heating is the heat staking of threaded metal inserts into plastic. Most thermo-plastics are too soft to sufficiently hold a thread, so brass or steel threaded inserts are added. The insert is preheated with induction and then pressed into a hole in the plastic part by positioning the induction coil over the hole and then holding the insert in the coil for a short period of time.
Four Ways To Contact Ambrell for Support
AMBRELL CORPORATION
1655 Lyell Avenue
Rochester, NY 14606
United States


Directions
F: +1 585 889 4030
AMBRELL B.V.
Holtersweg 1
7556 BS Hengelo
The Netherlands


Directions
AMBRELL Ltd.
Unit 6, Space Business Centre
Tewkesbury Road
Cheltenham, GLOS, GL51 9FL
United Kingdom

Directions
F: +31 546 788 154