Induction heating is a flameless and safe method for annealing of ammunition cartridges, delivering precise, repeatable results. Each and every case is annealed to exacting specifications, reducing variation and damage typically found in mass annealing processes.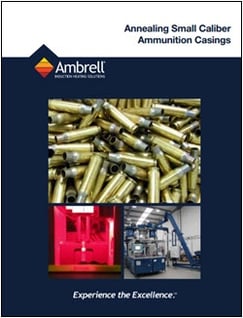 Induction annealing systems allow ammunition manufacturers to eliminate excessive part handling and inventory, thus producing less scrap and achieving a higher yield for less cost.
Fill out the brief form to the right to download our helpful 8-page brochure "Annealing Small Caliber Ammunition Casings."