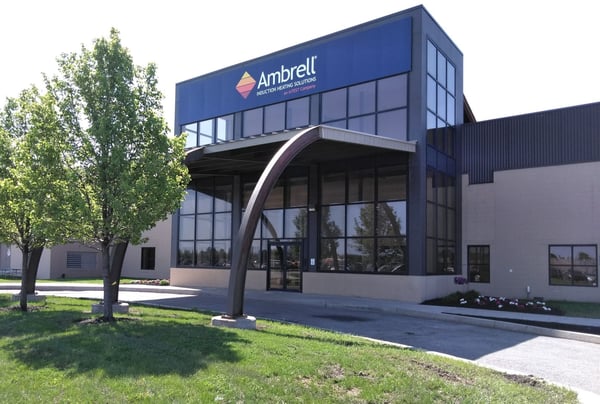 inTEST Corporation (NYSE American: INTT), an independent designer, manufacturer and marketer of thermal management products and semiconductor automatic test equipment (ATE) interface solutions, recently announced that its thermal segment subsidiary, Ambrell Corporation, has opened a new manufacturing facility located in Rochester, New York. Construction was completed in April, and all equipment, production assets, and employees have been transferred from the previous manufacturing facility located in Scottsville, New York to the new 80,000 square foot facility.


"This is an exciting time for Ambrell and marks a huge milestone for the company, its employees and customers who will all benefit from the opportunities this expansion presents," said Tony Mazzullo, President of Ambrell. "This new facility adds floor space to our Applications Laboratoryto provide our customers with access to all of Ambrell's products when they visit The Lab at Ambrell. The addition of floor space and equipment will also enable us to manufacture more products to meet the growing demands of our customers. In addition, our highly efficient manufacturing floor will enable us to maximize throughput while continuing to manufacture solutions that are innovative, of very high quality, and reliable."


"Ambrell's expansion plan received considerable support from the state of New York," commented James Pelrin, inTEST President and CEO. "The new facility is designed to meet the demands of Ambrell's growing business, increasing current capabilities for both product design and manufacturing. To accommodate this rapid company growth, we are expanding from approximately 40,000 square feet at the previous facility to 80,000 square feet at the new location."


inTEST expects tenant improvements for the new Ambrell facility to total $2.1 million before applying the financial support offered from city, state and local utility in the form of grants that total $1,090,000. These grants, some of which are based on employment plans, will help offset the costs of the tenant improvements.


A groundbreaking ceremony will be held June 8, 2018. Some of the dignitaries who will be participating in the event include:
Lovely

Warren, Mayor,

City of Rochester
Joseph Robach,

New York State

Senator
Robert Duffy, President & CEO,

Greater Rochester Chamber of Commerce
Adam Bello, County Clerk,

Monroe County, New York
Vincent Esposito, Regional Director,

Empire State Development


Click here to read the full release.