Ambrell's COVID-19 Business Status
Information for Our Customers, Suppliers and Employees
PLEASE NOTE: Ambrell is considered a critical and essential business under our government's current COVID-19 mandate. For the most up-to-date information about our business status, see the letter below.
19 March 2020
To Our Valued Customers:
I want to update you on the business status of Ambrell, given the evolving challenges and government directives related to the Coronavirus (COVID-19) outbreak.

Business Operations
We are fully operational and have all of the products and services you've come to expect from us including:
New Unit Production - Our induction heating systems are being manufactured daily and our standard lead times are intact.
Service and Support - Our team is prepared to provide the responsive assistance you require including an ample supply of spare parts ready for immediate shipment.
New Applications - We are prepared to help develop any applications you require. Our Virtual Lab Service allows customers to investigate new applications remotely with the full support of Ambrell's renowned Applications Laboratory.
Safety
We have implemented workplace safeguards to protect our employees and ensure their health and well-being. We have a significant number of employees who have been authorized to work from home and they've been provided all the tools and technology necessary to be at your service. Our remaining employees in the factory are following WHO and CDC-recommended practices. In fact, we've been highly proactive in providing our factory workers with separated workstations, a sufficient supply of sanitizers, placement of educational posters throughout the plant promoting personal hygiene, guidelines for social distancing, and more.

Should you have any questions about the above information, please don't hesitate to contact your Ambrell representative. We're here to fulfill your needs and expectations.

Thank you for your continued trust in the Ambrell team during these unprecedented times.

Kind regards,

Scott Nolen
VP and General Manager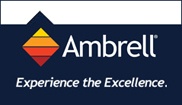 Ambrell Corporation
an inTEST Company
1655 Lyell Avenue | Rochester, NY 14606 | USA
Four Ways To Contact Ambrell for Support