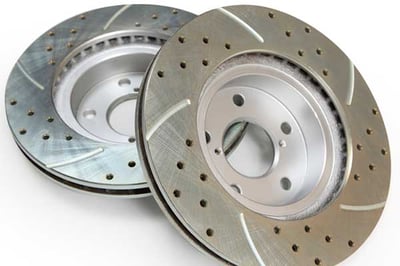 Ambrell offers best-in-class induction heating solutions along with extensive application engineering support for virtually any induction heating application. Rotor heating and especially induction rotor curing, often for the automotive industry, are popular induction heating applications. Ambrell has significant experience with these applications, and we'll now take a quick look at one rotor heating application.


In this particular application, a client requested that THE LAB at Ambrell heat a small rotor to 80 °C (176 °F) in just 18 seconds while it was rotating. THE LAB's application engineers designed a custom-made pancake coil, and that with Ambrell's versatile EASYHEAT 2 kW induction heating system ensured that the rotor was brought to temperature efficiently, achieving the application's objective.


Induction heating offers several benefits for rotor heating applications:
Provides the correct temperature across the rotor

Each rotor has the same cure process

Safe and effective: a flame-less concentrated heat energy

Flexible: coils can be configured to any rotor size

Energy savings: no furnace to ramp up

Production savings: faster part throughput

Easily integrated into existing manufacturing lines


Ambrell offers more insight into the rotor treatment applications with additional application notes and a Rotor Heating Brochure. We also offer complimentary application testing from THE LAB to ensure maximum process efficiency and effectiveness.