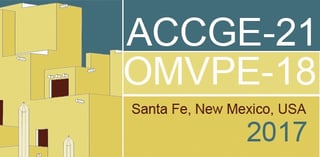 Ambrell will exhibit once again at the American Association for Crystal Growth Conference (ACCGE). This year's edition will be held at the El Dorado Hotel and Spa in Santa Fe, New Mexico USA and the vendor area will be open July 31 to August 2.

The conference provides a forum for the discussion and presentation of research and development activities in all aspects of epitaxial thin film and bulk crystal growth. Sessions will cover fundamentals, modeling, experimental and industrial growth processes, characterization and applications. Attendees come from around the globe for this event.
Ambrell has solutions designed for semiconductor applications. Induction heats the crucible or wafer platen more uniformly and efficiently than resistance heating – non-contact, electromagnetic heating technology decreases energy used, enhances productivity and delivers a superior quality semiconductor product.
We hope to see you at the conference. Click here to learn more about our experience with crystal growing.