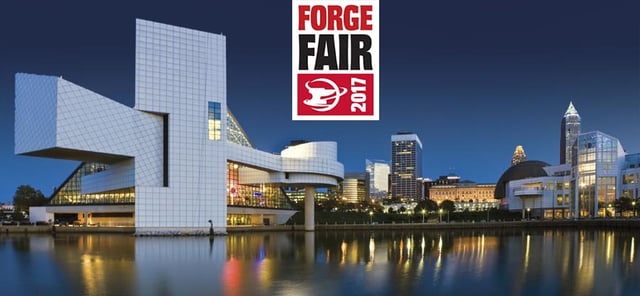 We'll be exhibiting at the Forge Fair next month. The event will be held April 4-6 in Cleveland, OH USA at the Cleveland Convention Center. The Forge Fair is hosted by the Forging Industry Associaton (FIA) and it's North America's largest forging tradeshow and conference. The event draws more than 1,500 people from around the globe.

We'll be at booth 942. At the booth, we'll have an EASYHEATTM on-hand for induction heating demonstrations. Additionally, we'll have a member of our applications lab -- also known as THE LAB --at the show to discuss your heating applications. Our applications laboratory has a great deal of experience with forging, whether it being small or large fastener hot heading or billet preheating.
Can't make the show? Check out our Forging Brochure to learn more about induction heating's capabilities for forging. If you're headed to the Forge Fair, visit our tradeshow page to schedule an appointment with an applications engineer. We'll see you in Cleveland!