Thank you for sharing your interest level
We will respond accordingly. In the meantime, please open and review our brochure 'Solving Your Process Heating Problems'. We think the information in it will be helpful.
Solving Your Process Heating Problems
With a reputation for quality, built on over 30 years of experience, Ambrell provides innovative heating solutions. Our equipment is installed in over 50 countries and supported by a network of dedicated induction heating experts.
If you want to improve your heating application – anywhere in your process – consult with our team for high-efficiency and cost-effective solutions. Ambrell's technical experts design and manufacture a range of induction heating systems to bring you the highest quality process heating solutions available.
Read our 8-page brochure; learn more about how the science of induction technology can solve your process heating problems.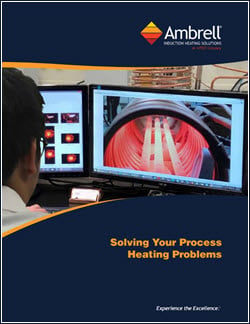 AMBRELL CORPORATION
1655 Lyell Avenue
Rochester, NY 14606
United States


Directions
F: +1 585 889 4030
AMBRELL B.V.
Holtersweg 1
7556 BS Hengelo
The Netherlands


Directions
AMBRELL Ltd.
Unit 6, Space Business Centre
Tewkesbury Road
Cheltenham, GLOS, GL51 9FL
United Kingdom

Directions
F: +31 546 788 154